There are many benefits in being a member of the CRPA, and we've listed just a few of the best ones here. If you're looking for a quick overview, you can download CRPA General Poster or the CRPA Career Path Flyer.
Annals of the ICRP

All CRPA members have access to the Annals of the International Commission on Radiological Protection (ICRP) at no extra cost to them. This is a HUGE benefit of membership, especially when one compares the cost of membership that of even a single publication. CRPA entered into this agreement with SAGE Publishing, and we are proud to be able to say that we were the first Association to be able to offer this to its members.
Networking and Mentorship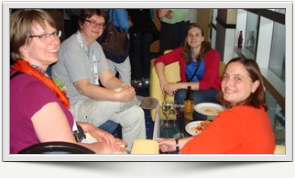 The CRPA is made up of members from all aspects of radiation protection: diagnostic x-ray, Health Physics, non-ionizing radiation, government regulators, radiation safety officers, radiation safety consultants, equipment manufacturers, etc. With such diverse representation, there's no better place to look for advice on radiation protection problems, to have discussions and exchange perspectives on common issues and learn about areas of radiation protection that you may have never even considered! A list of CRPA members is available to members on our website, so that help is only a phone call or an email away.
On top of our networking opportunities, we also have a mentorship program that is available to our members. This is a great program if you are a student or young professional just entering the field, or if you've switched into radiation safety from another area. Several of our CRPA members with experience in various areas of radiation protection have volunteered to act as mentors. These members are a great resource for detailed or more in-depth information, or even for some simple tips and tricks to help you out at work.
Conference & Annual Meeting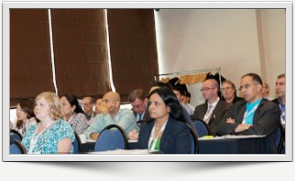 Of course, the best way to interact with all of these new networking connections is in person, and you can do just that at the Annual Conference. Each year CRPA holds our annual conference  and meeting in a different Canadian location. The conference includes scientific sessions and workshops that promote the discussion of all aspects of both ionizing and non-ionizing radiation. Many vendors attend every year, bringing their brand new devices as well as their tried-and-true models and other services. There are also training opportunities so you can either learn new concepts or get some refresher training in areas where you're a bit rusty. And of course, there are plenty of opportunities to socialize with colleagues at the banquet or each evening in the hospitality suite. This is a great environment to have some informal discussions outside of the confines of the office –you can finally ask the regulator that question you've been dying to get out in a relaxed, tension-free environment.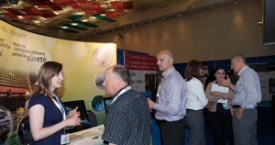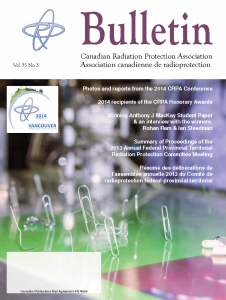 Unfortunately we can only organize one conference a year, but during the rest of the year you can stay up to date with current events in radiation protection through the CRPA Bulletin. This is the CRPA's official publication, which is published three times per year. We're always looking for more content to add to the bulletin, so if you'd like to highlight the program at your institution or some great projects that you or your colleagues have been working on, then this is the place to do it!
Registered Radiation Safety Professional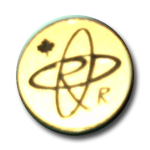 The CRPA is also the only organization that provides official registration  for Canadian Radiation Safety Professionals. The CRPA (R) designation indicates that an individual possesses the training and experience required of an entry-level radiation safety professional.
International Connections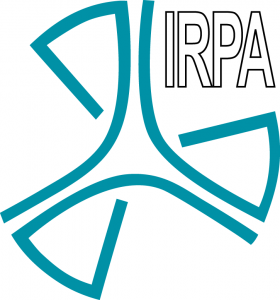 Think that the CRPA is limited only to Canada? Well think again – the CRPA is an affiliate of the International Radiation Protection Association (IRPA). This means that CRPA members have access to over 18 000 colleagues from the international community.
Job Opportunities & Resumé Posting
The CRPA can also help lay the groundwork for that career in radiation protection you've always wanted. Whether you're a student looking for your first job or a co-op term, or if you have 20 years of experience and are just looking for a change of scenery, all of the networking opportunities and other benefits of membership in CRPA can help you reach that goal. CRPA members are able to upload a copy of their resumé, which will be posted on our public website for any potential employers to see. We also post advertisements for companies looking to hire new employees on our public website. CRPA Corporate Members are entitled to one free job posting per year.
Have we convinced you to sign up for membership in the CRPA? Then JOIN NOW!!!

If you have any questions or would like some more information, feel free to contact us and we'll be happy to get back to you.