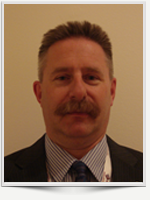 Welcome to the CRPA website!
The objective of the Canadian Radiation Protection Association (CRPA) is to advance the development and communication of scientific knowledge and practical means for protecting people and their environment from the harmful effects of radiation consistent with the optimal use of radiation for the benefit of society.
We have a very diverse membership, encompassing many facets of Radiation Protection – while it may seem at times that there is a focus on academic or medical RSOs, that's just where many of our current members come from. Most Local Organizing Committees will seek out topics and speakers that the membership wants but if folks aren't speaking up then there may not be much emphasis on the sector they work in.
Taking office as President again seems like a kind of Back to the Future for me: the Board, Secretariat, Committee Chairs and some key volunteers work like crazy on the Association's behalf and there's never a glut of new volunteers waiting in the wings. For me, I plan to do what I can to keep our corporation (that's right, we are incorporated as a not-for-profit company, like it or not we're a business too) on an even keel. Last year Valerie Phelan challenged our members to enter one incident on CRPA SHARE annually – my challenge to the membership is to get more involved with the affairs of the Association!
Yours Truly,
Jeff Dovyak, CRPA(R)
President, CRPA-ACRP
2018-2019